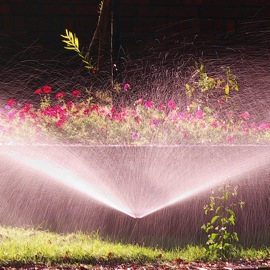 Scientific American just published an article on the use of computers to conserve water:
"Satellite control of company and municipal irrigation systems, based on custom weather data, saves billions of gallons of water nationwide."
The article, "Smart Irrigation: A Supercomputer Waters the Lawn" by Ingfei Chen, was published on July 4, 2011 in the Energy & Sustainability section of the Scientific American Magazine.
WeatherTRAK.net is a system that allows each sprinkler unit to be controlled over the internet! The system keeps track of weather reports and calculate the amount of water a particular patch of grass needs. The system is saving money and conserves water fro the soccer fields in California. Read the article or visit the company's site: http://www.weathertrak.com/ for more information. This is a very cool project.