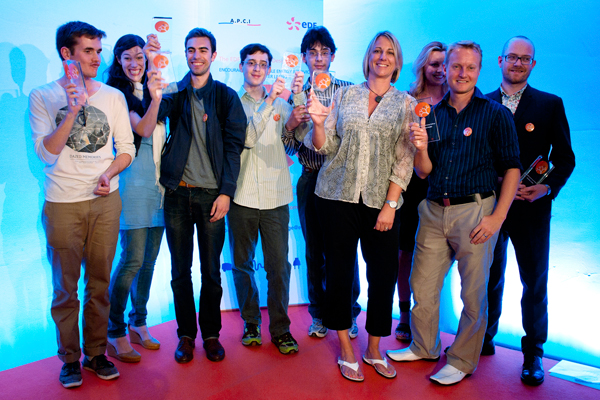 It's official: the D.R.I.P.S. project is one of the eight winners of the EDF Sustainable Design Challenge. We now have to work out more of the details of the project and test it out. We'll putting up more updates as we go along on this blog. The final project will be featured in the Summer Olympics in London in 2012 as part of the EDF pavilion.
We are right in the center, 4th and 5th from the left. Here are the awards (ours is resting comfortable on our book shelf!):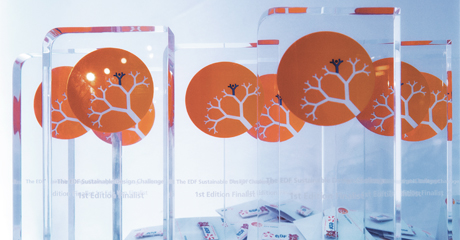 And here, way in the back, you can see the poster of our project during the judging: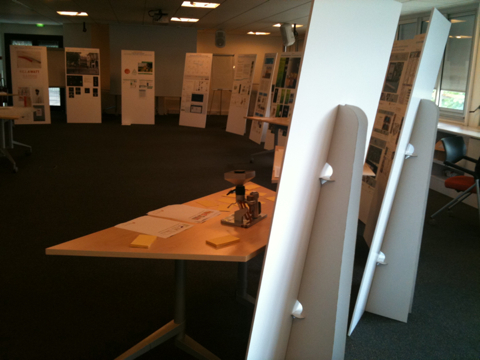 Ours is the 6th from the left (hard to see in this photo).
The other winners are:
BIOTECH LIVING SAVES ENERGY — Art Center College of Design / Philippe Horvath
CADENCE — Art Center College of Design / Seth Astle
DRIPS — Lowell High School / Nicholas and Timothy Werby
ENERGY DIET — Central St Martins College + UCL / Amy May Chin, Diana Kovacheva, Cho-Rog Lee, Silvia Rigoni, Sabatina Leccia
HP CITY — ENSCI / Xavier Auffret, Chemsedine Herriche, Laure Guillou
KILL A WATT — ENSCI / Léa Bardin, Anne Devoret, Germain Magat
PRODUCE, PLUG AND PLAY — ENSCI / Ines Khoudja, Yaeka Koggi, Antoine Pateau
WINDSKIN — ENSCI / Jérémy Gaudibert, Antoine Giret, Marion Jestin
Read more about it here: "Finalists of the EDF Sustainable Design Challenge announced."