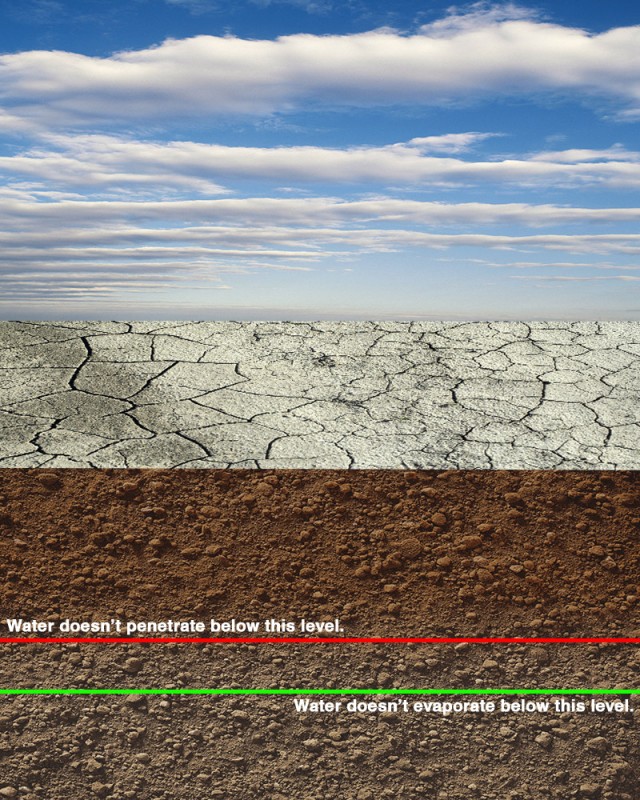 The illustration above shows two soil levels:
Water Penetration Level—the depth at which surface water no longer seep through
and
Evaporation water Level—the depth at which water that is in the soil can't be evaporated by the day time heat of the surface weather above
These levels can be ordered as shown or an exactly the opposite way. Unfortunately, in a desert environment, the little amount of water that gets deposited into the top soil during the morning dew never penetrates deep enough to stay in the soil and nurture vegetation.
The main idea of D.R.I.P.S. is to get water from the surface to below the Evaporation Level and thus protect it from the sun and keep it for plants to consume.